Ransomware, one of the most prevalent cybersecurity threats, has been making big news by crippling governmental organizations and large corporations with household names, but the story has started to change. Hackers have turned their low-effort but highly successful scams on minor municipalities and small business. Almost half of all breaches last year targeted small businesses.
Prevention is essential in helping organizations avoid having their data held hostage by ransomware attackers, but your organization, your team, and your network need to be prepared for post-breach possibilities. Ransomware infections rapidly spread laterally from host to host in an attempt to bring companies to their knees. This is why segmenting the network and containing the threat is critical. Doing so is easier than you think.
onShore Security has teamed up with OPAQ to present this talk on ransomware to teach you how to:
● Shut down ransomware attacks without blowing up your budget;
● Segment your network using software without the complexity and cost associated with VLANs, routers, switches, and a host of in-house security experts;
● Gain insight into how other organizations are gaining greater visibility and control over their network assets.
About our Speaker: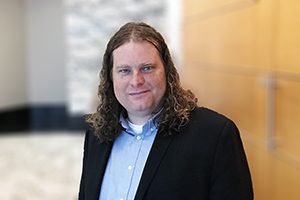 Tom Cross is a highly experienced and respected information security leader who oversees all technical elements of OPAQ and is responsible for communicating the technology strategy to partners, employees, and investors. He is the co-founder and former CTO of Drawbridge Networks, an information security company that developed a unique approach to network micro-segmentation, which enabled organizations to learn, detect, and automatically respond to internal attacks. Prior to founding Drawbridge, Tom was Director of Security Research at Lancope, where he led research into network anomaly detection. He also was Manager of the IBM Internet Security Systems X-Force Advanced Research team, which built state-of-the-art network intrusion prevention technologies. Tom is credited with discovering a number of critical security vulnerabilities in enterprise-class software and has written papers on collateral damage in cyber conflict, vulnerability disclosure ethics, security issues in Internet routers, securing wireless LANs, and protecting Wikipedia from vandalism. Tom holds a Bachelor of Science in Computer Engineering from the Georgia Institute of Technology.