There is subtlety and complexity to the reporting from these systems, and often times there's new information that prompts a further back review or a change in response rules. Without anyone at the helm, the capabilities of the system are diminished.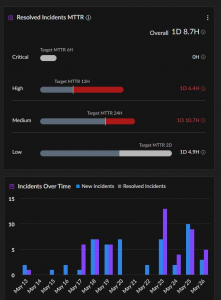 Analysis Beyond Alerting
As we often point out, alerts need thought and context for decisions to be made. AI helps the analyst focus but someone still needs to decide and take action. It's best to have an expert at the helm, backed with wide resources and tools, to make the best decisions on how to evaluate, take action, and tune. The onShore team becomes your team and the work gets done, raising your security posture every day.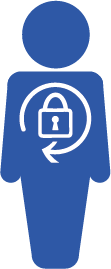 Integration with Panoptic Cyberdefense®
The highest level of cybersecurity maturity includes a full-telemetry detection process, like onShore's own Panoptic Cyberdefense®. With it, any EDR is elevated to far more advanced detection with correlation across wide and disparate cybersecurity data across all premise, cloud, and SaaS workloads, including remote staff.
All this with our Security Analysts by your side, responding to requests, analyzing reports, and meeting with you monthly.