Panoptic Cyberdefense®
Managed Cybersecurity Detection
If software and hardware could prevent every security threat, there would be no intrusions, hacking, malware, or ransomware – yet we hear about new attacks almost daily. Why?
Because security is a process, not a product. The most effective cybersecurity operations require 24/7 monitoring with a Security Operations Center (SOC), separation of true security threats and information from the benign, and an immediate response. That's why we've developed Panoptic Cyberdefense.
Built for Banks, Available to All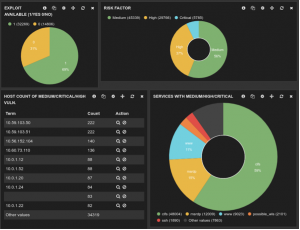 Panoptic Cyberdefense® is our SOC Managed Security service, initially built for banks in 2004 by some of the most experienced cybersecurity professionals in the industry. Our Panoptic Approach maximizes visibility throughout your network, providing you with the best defense.
Panoptic Cyberdefense Goal: mitigate risk, protect sensitive data, provide visibility to upper management, elevate your security team, all while satisfying compliance requirements.
How Panoptic Cyberdefense Works
Our experts first get to know your network—inside, at the perimeter, and in the cloud—to establish baselines and thresholds and be ready for response. We tune to your policies, priorities, and procedures.
We then monitor, correlate, and alert on threats, anomalies, and compliance violations 24/7 by accepting security data from all systems in your network and in the cloud into the Panoptic SIEM®, our ELK Stack-based Security Incident & Event Manager (SIEM), both license free.
Panoptic Sensor®
The onShore Security Panoptic Sensor® is one of the most advanced network sensors in the industry with direct-driver memory access for real-time processing. It combines IDS with log, anti-malware, host detection systems, and more system correlation into one of the most advanced detection systems available. It also serves as the on-premise or virtual log collector for the cloud-based Panoptic SIEM®. Sensors can be sized with multiple 40Gb ports and multiple days of look-back PCAP storage.
The onShore Panoptic Sensor differs from most in that parallel, sensor algorithms allow for the creation of correlation rules at the sensor so that actionable events are identified before they reach the SIEM. Tuning at the sensor can be integrated with threat hunting exercises for increased gains in accuracy. All network data, security data, and log data are fed into the sensors. Some additional special sensor features include malware machine-learning detection, exfiltration detection, passive asset detection, multi-protocol sink-holing, SNMP trap capture, and syslog capture.
The Human Element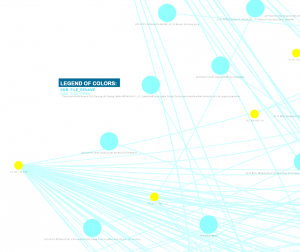 It takes people to stop people with bad intentions – you cannot rely entirely on automation. That's why onShore Security analysts are the human component that pushes our security offering beyond simple alerting or even detection and response. By integrating with your organization, onShore analysts achieve an end-to-end view of the security of your network, and provide the high-level analysis needed for larger organizations and critical industries that must report to regulatory bodies and directors.
3 Levels of Cybersecurity Detection
Three levels of detection, response, and analysis are available: