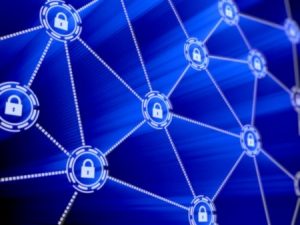 Every bank needs to make cyber security a top priority to keep internal systems safe from exploitation. User device identities must be well-managed, along with access to trusted services. Bank and IT officials must work together and take a proactive approach to blocking cybercriminals, which continue to pose threats to privacy, financial protection, and company stability. Here are points to remember about securing and managing identities, so that your company is in compliance with government regulations:
Addressing IT Security Questions
You can strengthen your financial institution's security by interviewing your IT personnel about how well your company is protected from cyber threats. Periodic interrogation about security will remind them to stay alert about it and to closely monitor network activity. Here are key questions to ask:
How is network access managed and monitored?
What type of protection is used for third party services?
What processes are used to upgrade the network and applications?
Is the system compliant with government mandates?
How advanced is the security system in terms of blocking hackers?
Answers to these questions will help you evaluate the quality of your cyber security and business continuity. No business is immune from a cyberattack, but any financial institution can take steps toward raising the level of protecting infrastructure and architecture through virtualization and segmentation. Keeping each application compartmentalized is like keeping a disease from spreading out of control.
Proactive Measures
One of the first steps to making your enterprise network as secure as possible is tightening access by assigning specific applications for each individual employee based on their company role. Another step is to limit access to virtual servers, understanding that once an attacker is inside a bank, it's potentially easy for them to exploit multiple vulnerabilities. All it really takes is a single vulnerability to exploit the entire network.
Steps to Improve Security
Create complex passwords
Add protection to all your virtual servers and devices
Use the latest encrypted security solutions
Eliminate east-west vulnerabilities through segmentation
Use a defensive micro-perimeter for each isolated application
Assign each application to its own dedicated virtual network
Monitor for threats on the enterprise and virtual application networks
This process helps create protective bubbles around all applications. The more you separate your applications, the less damage an attacker can do if they manage to get inside the system. It will diminish path opportunities that malware attack kits are designed to exploit. The use of virtualization is affordable and can play a major role in strengthening your online security.
The combination of securing identities and segmenting applications disrupts the paths that cyber criminals can take. This strategy will enormously reduce the odds of a security breach. Additionally, modern network monitoring tools now provide network visibility beyond the enterprise network, allowing you to monitor server-to-server traffic. Finally, it's crucial for bank officials to take a top-down proactive security approach.
Conclusion
In order to maximize cyber security, your IT support team must stay on top of constantly changing and improving solutions. Setting up multiple layers of protection, administering strict controls on access and using segmentation are essential to guarding against cyberattacks. Contact us at onShore Security to find out how to add more robust protective layers to your banking technology.