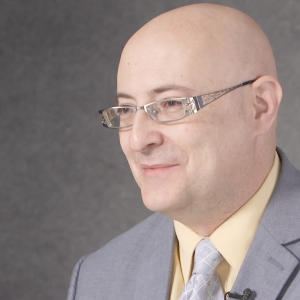 Stel Valavanis
CEO  |  onShore Security
LinkedIn
https://www.linkedin.com/in/stelvalavanis
Angel list
https://angel.co/stelios-valavanis
Stelios Valavanis, founder and CEO of onShore Security and investor in several early stage companies. He graduated from the University of Chicago in 1988 with a Bachelor's degree in Physics. Stel held a number of technical positions at the University of Chicago, before founding onShore. He formed his first business as a teen in 1981, producing and distributing Apple II software packages. He is active in the startup community as a member of Chicago Archangels, participating in many events and mentoring entrepreneurs. He currently serves on the board of directors the ACLU of Illinois, The Lane 2nd Century Foundation, and 23E Studios, and advisory boards and committees for several other organizations and companies.
Stel's business and technical strengths center around the network and cybersecurity, designing Internet security for trading firms in the 90s and eventually building what is today a managed cybersecurity company with an emphasis on banking. He is a strong advocate of open source software and it's contribution to Internet security.
His love for things technical has spanned most of his life. By age 15, he was writing dBase code for a market research company, creating an analysis tool for sale to other marketing firms.  Stelios has appeared as a guest lecturer and panelist for local colleges, non-profits, and various industry events. He has also been involved in many artistic projects, including audio recordings, video compilations, and interactive installations.
He is the father of 4. All of them are artists.